Are you ready for the ultimate beach camp experience? At Beach Camp 101, we've curated a list of 20 must-have items that will turn your seaside adventure into a breeze.
Whether you're a seasoned beach camper or a first-timer, these essentials will keep you well-prepared and beach-ready. So grab your sunscreen, and let's dive into the world of beach camping!
The distinctiveness of beach camping
Beach camping holds a unique allure that sets it apart from other forms of camping.
Unlike the traditional forest or mountain campsites, beach camps offer a fusion of relaxation and adventure.
Here, you're greeted by the soothing sound of waves lapping the shore, the vast expanse of the ocean stretching out before you, and the sensation of warm sand beneath your feet.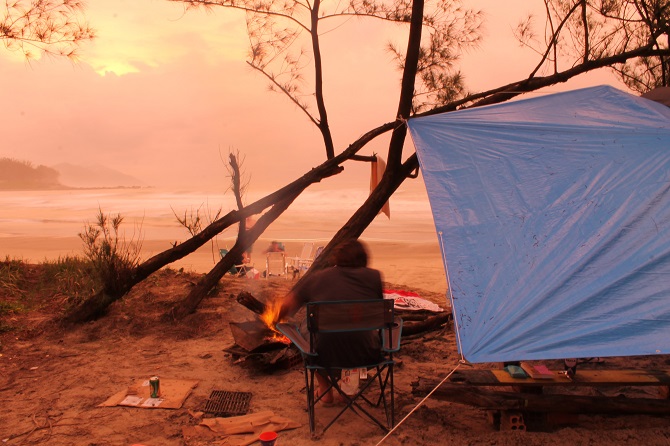 Unlike the dense wilderness, beach camps provide open skies, gentle breezes, and the endless horizon of the sea.
While traditional camping might involve hiking rugged trails, beach camping invites you to stroll along the water's edge or engage in water sports like surfing and paddleboarding.
Moreover, beach camps often come with the opportunity to witness breathtaking sunsets and sunrises over the water, creating unforgettable moments that blend natural beauty with tranquility.
The proximity to the ocean also means that you can take a refreshing dip whenever you please, rinsing off the day's adventures in the saltwater.
In essence, beach camping offers a unique blend of relaxation, natural beauty, and water-based activities that set it apart from other camping experiences.
It's a chance to embrace the sun, sand, and sea, creating memories that will last a lifetime.
And with the right essentials, as highlighted in our checklist, you're well-prepared to make the most of your beach camp adventure. So, pack your bags, bring your beach camp spirit, and get ready for a seaside escape like no other!
Heading to the beach camp? here's your must-have checklist!
Here's a sneak peek at some of the must-have items on our checklist:
Portable beach tent 🏖️
Protect yourself from the sun and wind with a portable beach tent. It's your instant beachfront shelter, providing shade and a cozy spot to relax.
Sunblock galore ☀️
You can never have too much sunblock at the beach camp. Lather up and keep that sunburn at bay. Your skin will thank you.
Beach chairs & umbrella 🌴
Chill out in style with comfy beach chairs and an umbrella. They're essential for lounging by the waves while sipping your favorite drink.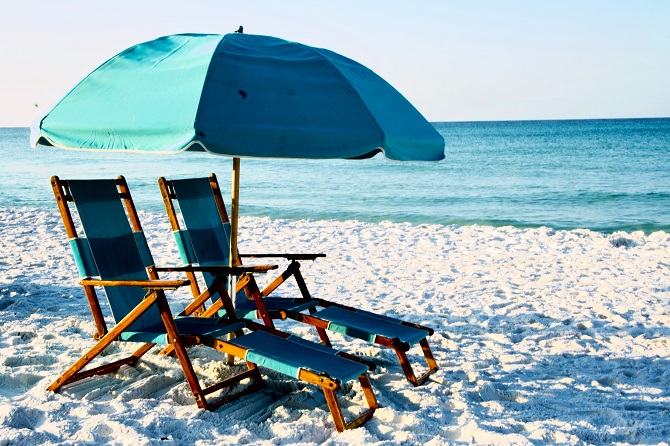 Portable grill 🍔
Turn your beach camp into a BBQ haven with a portable grill. Grill up some burgers and enjoy the taste of the seaside.
Cooler with ice packs ❄️
Keep your drinks and snacks cold with a cooler and plenty of ice packs. Hydration and chilled beverages are key to a happy beach camper.
Beach toys & games 🏄
Fun is a must! Bring beach toys and games like frisbees, paddleboards, and sandcastle tools for endless entertainment.
First aid kit 🩹
Safety first! Be prepared for minor mishaps with a well-stocked first aid kit. It's a beach camp essential.
Waterproof bags 🌊
Protect your valuables from the surf with waterproof bags. Your phone and wallet will stay dry, even if you take an unexpected dip.
Portable bathtub 🛁
Yes, you read that right: a portable bathtub! Rinse off the salt and sand in style, and feel refreshed after a beach day.
Beach blankets 🏖️
Spread out and soak up the sun on comfortable beach blankets. Perfect for picnics and sunbathing.
Insect repellent 🦟
Don't let those pesky beach bugs ruin your camp. Pack insect repellent to stay bite-free.
Beachside dining set 🍽️
Elevate your beach dining experience with a beachside dining set. Enjoy meals with an ocean view.
Beach hats & sunglasses 🕶️
Stay stylish and sun-safe with beach hats and sunglasses. Protect your eyes and stay cool.
Beach camp lights 💡
Light up your nights with beach camp lights. Keep the party going after the sun sets.
Beach reads 📚
Relax and unwind with some beach reads. A good book is the perfect companion for a lazy beach day.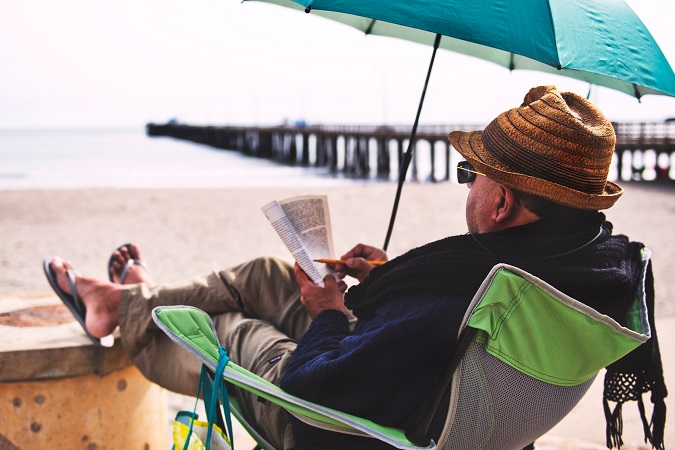 Bluetooth speaker 🎶
Set the mood with a Bluetooth speaker. Play your favorite tunes and create a beach camp soundtrack.
Beach pillow 💤
Catch some beachfront ZZZs with a comfy beach pillow. It's naptime with an ocean breeze.
Portable shower 🚿
Freshen up anytime with a portable shower. No need to wait for the campground facilities.
Reusable water bottles ♻️
Stay eco-friendly and hydrated with reusable water bottles. Reduce plastic waste and quench your thirst.
Beach camp spirit 🏕️
Last but not least, bring your beach camp spirit! Embrace the sun, sand, and sea, and make memories that will last a lifetime.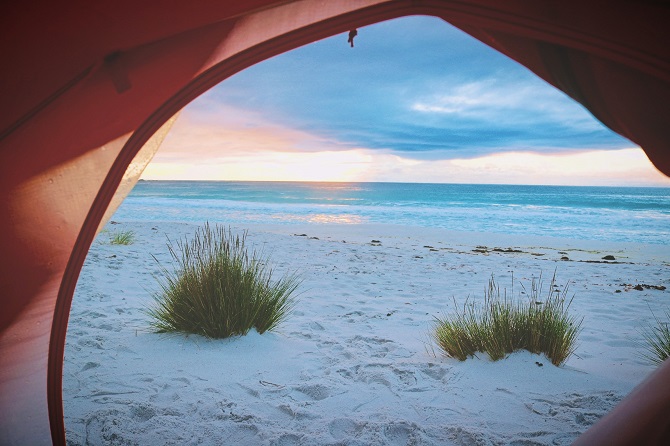 Sum up
Now that you're armed with the ultimate beach camp checklist, go ahead and plan your next seaside adventure. With these 20 must-have items, you're well-equipped to enjoy the best beach camp experience ever. Happy beach camping! 🌊☀️🏄
FAQs
FAQ: How do I choose the right portable beach tent for my needs?
Selecting the perfect portable beach tent depends on your preferences and requirements. Consider factors like size, UV protection, ease of setup, and portability.
Make sure it offers ample shade and ventilation while being easy to carry. With these considerations in mind, you'll find the ideal beach tent to suit your beach camp style.
FAQ: What type of sunblock is best for beach camping, and how much should I use?
Opt for a broad-spectrum sunblock with a high SPF rating to provide maximum protection against harmful UV rays.
As for the quantity, the general rule is to apply a generous amount and reapply every two hours. Be especially diligent if you've been swimming or sweating.
FAQ: Can I use the portable grill on the beach, and are there any safety precautions to keep in mind?
Absolutely, you can use the portable grill on the beach, but safety first! Ensure you follow local regulations regarding open flames and fires.
Always keep a bucket of water or sand nearby for emergencies, and never leave the grill unattended. Dispose of hot coals responsibly.
FAQ: What should I pack in my first aid kit for beach camping?
Your beach camping first aid kit should include basics like adhesive bandages, antiseptic wipes, pain relievers, tweezers, and gauze.
Additionally, consider including items like insect bite relief, sunburn cream, and any personal medications you may need. Tailor your kit to your specific needs and the size of your group.
FAQ: How does the portable bathtub work, and what makes it a beach camp essential?
The portable bathtub is a convenient inflatable tub that allows you to rinse off salt and sand after a day at the beach. It's simple to set up, fill with water, and use outdoors.
Its compact design and portability make it a unique addition to your beach camp gear, ensuring you can enjoy a refreshing bath right by the shore without the need for traditional facilities.