After a long stressful day, there's nothing better than being able to soak and unwind in a nice hot bath. But for many people, having a regular bathtub in their home just isn't feasible.
That's where portable bathtubs can come in handy! With a portable tub, you can transform any space into your own personal home spa and enjoy the relaxing benefits of hydrotherapy.
In this blog post, we'll go over everything you need to know to create a heavenly at-home spa experience with a portable bathtub. We'll cover how to choose the right portable tub, the best ways to set up your space, tips for ambiance and relaxation, essential accessories, and easy recipes for homemade luxury bath products.
Read on to learn how you can make self-care sanctuaries wherever you go with a portable soaking tub!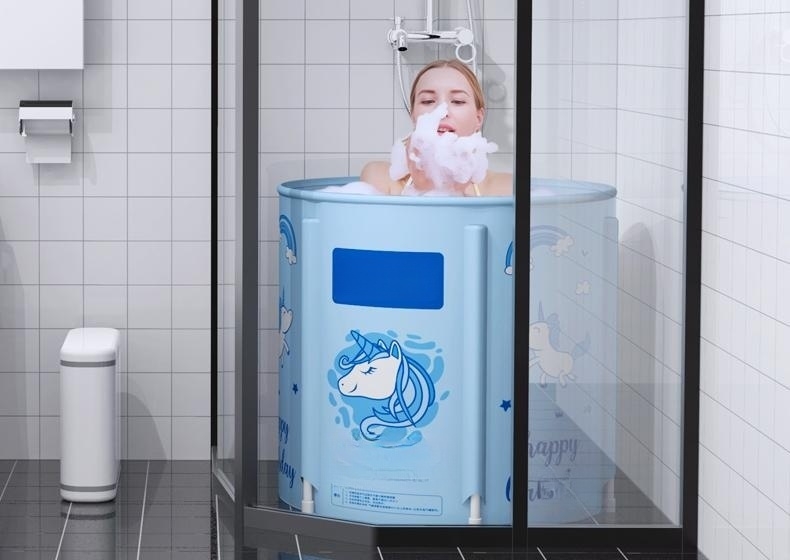 Choosing the Right Portable Bathtub
Not all portable tubs are created equal, so you'll want to keep a few key factors in mind when selecting one for your home spa:
Size – Consider both the interior bathing space and the overall footprint to find a tub that will fit nicely in your intended set-up area. Look for tubs that can accommodate your height when lying down fully to maximize comfort. Measure the space where you plan to use the tub and compare that to the product dimensions to ensure a proper fit.
Material – Look for durable and sanitary materials like acrylic, resin, or stainless steel. Acrylic offers a lightweight and scratch-resistant option that retains heat well. Resin provides sturdiness at an affordable price point. Stainless steel gives superior durability for frequent use but tends to be the priciest option. Avoid cheaper vinyl options that can easily tear or puncture.
Features – Seek out tubs with features like integrated seating, headrests, storage shelves, and powered jet options. Seats provide back support for sitting up comfortably in the tub. Jets offer massage benefits to soothe aches and pains. Look for controls that are conveniently within reach.
Weight capacity – Make sure to select a tub rated to safely hold your weight when full. Consider sizing up for durability and comfort.
Ease of setup – Find a tub that's quick and simple to inflate and won't leak over time. Look for built-in or external pumps that efficiently inflate the tub and allow you to control water temperature.
Shape – Consider if you prefer a classic rectangular tub or a contoured design that provides more body support.
Some of the best and most popular portable bathtub brands include Coleman, Intex, Bestway, AeroBed, and Homedics. Spend some time reading reviews to learn about real customer experiences before purchasing your tub. Look for tubs with at least a 4-star rating from hundreds of reviewers for quality assurance.
Preparing Your Portable Tub Spa Space
A thoughtfully designed space can make all the difference in creating a relaxing spa-like vibe. Here are some tips for setting up your portable hot tub area:
Location – Choose a spot that's level, has access to power, and provides privacy. Bedrooms, closed-in patios, or in-law suites often work nicely. Think about proximity to hot water and drainage access as well.
Flooring – Protect floors from splashes and condensation with a waterproof pad or splash mat underneath the tub. You may want an anti-slip mat both inside and outside the tub for safety.
Accessories – Have a small table or shelf nearby to hold bath essentials within easy reach. A caddy that sits across the tub is also convenient.
Lighting – Use soft white or colored bulbs to set a calming mood. Candles also add a nice ambiance. Try hanging string lights for a spa vibe.
Sounds – Consider playing some gentle background music or nature sounds. Install Bluetooth speakers to set the mood.
Textiles – Drape a soft robe or blanket nearby, so it's ready when you get out. Keep multiple towels on hand so you can lounge comfortably.
Additional seating – Have a chair, lounger, or padded bench handy for pre/post-soak relaxation. Make it a space you want to unwind in before and after bathing.
Refrigerator access – Keep a mini-fridge stocked with cold beverages and fruit to stay hydrated. Herbal teas, wines, and snacks also help enhance the experience.
The goal is to create a serene environment free of clutter where you can truly let go of stress and tension. Make it a space you look forward to escaping to.
Relaxation and Rejuvenation Tips
Once you have your portable spa setup ready, it's time to focus on relaxation! Follow these tips to make the most of your at-home tub time:
Unplug from technology and leave phones/devices in another room so you can be fully present. Consider getting a waterproof Bluetooth speaker to play music from a nearby device.
Spend a few minutes doing light stretches to release muscle tension before climbing in. Simple neck rolls, shoulder rotations, and lower back twists can help.
Play calming music and light a scented candle to engage your senses. Eucalyptus, lavender, and chamomile aromas are soothing.
Adjust the water temperature to your personal preferences for ultimate comfort. Heat it up to open pores pre-bath then ease in slowly.
Try rotating through cool and hot water periods for an invigorating contrast therapy experience. End with a cold rinse to seal opened pores.
Practice deep breathing techniques as you soak to lower stress levels. Inhale and exhale slowly and deeply focusing on your chest rising and falling.
Visualize your tension and anxieties melting away into the water. Picture your body being immersed in relaxing warmth.
Massage jet pressure points like feet, back, and shoulders to boost circulation. Position yourself near jets targeting areas needing attention.
Follow up your soak with some gentle yoga, meditation, or journaling. Light stretching sustains the relaxed state.
Stay hydrated by sipping on a refreshing infused spa water. Cucumber, lemon, and mint are refreshing flavors.
Take a peaceful nap wrapped in a plush robe or blanket. Your body temperature will drop after soaking, so stay cozy.
The hydrotherapy benefits of a good soak can do wonders for both your body and mind! Make it a regular self-care ritual.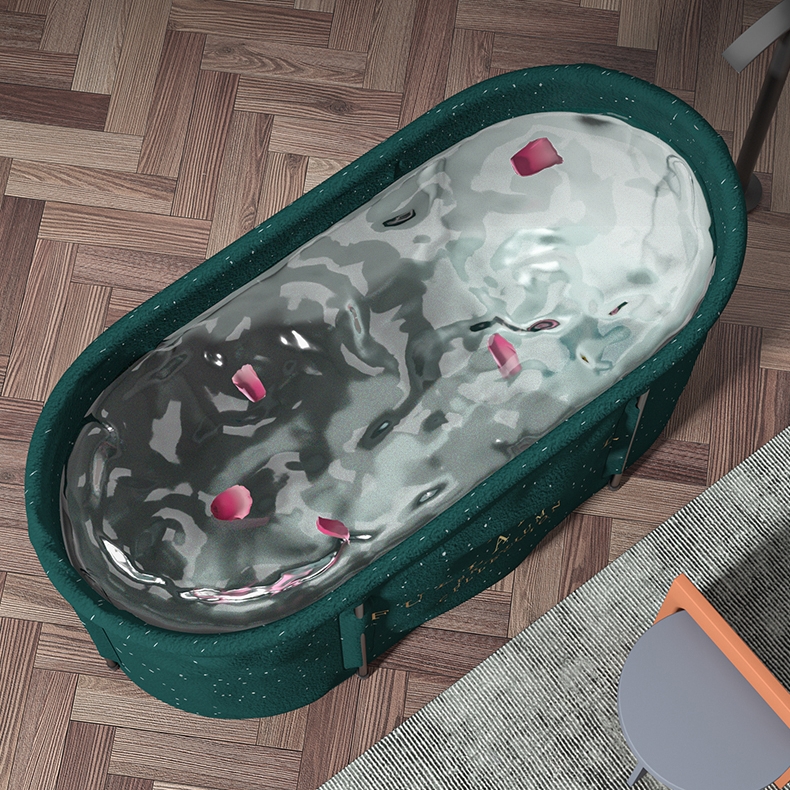 SPA Bath Accessories
The right accessories can take your home spa tub experience from basic to luxurious. Here are some must-have items:
Pillow – A waterproof bath pillow allows you to relax in total comfort. Contoured cervical pillows support the neck.
Brush – Use a soft-bristled brush to gently exfoliate and stimulate circulation. Look for ones with long handles for hard-to-reach spots.
Loofah – Loofahs make lathering up with body wash quick and easy. Exfoliating gloves are another handy scrubbing tool.
Spa mask – Block out light and distractions with a contoured eye mask. Look for one that won't easily slip off in the water.
Tray – A floating bath tray provides convenient storage for bath items within reach. Get one with raised edges to prevent spills.
Towels – Stock up on oversized, super soft and absorbent towels. Bamboo and microfiber fabrics feel ultra plush.
Slippers – Cushy slippers keep feet warm and dry pre and post-soak. Consider a pair that can get wet too.
Robe – A plush robe envelops you in warmth as soon as you get out. Hooded styles provide added coziness.
Candles – Flameless LED candles give off a relaxing glow without a fire hazard. They come in varying sizes and scents.
Bath bombs – These colorful fizzies transform tub water while moisturizing. Watch them bubble and melt away.
Essential oils – Add a few drops to the water for aromatherapy benefits. Mix and match different oil blends.
With the right accessories on hand, you'll look forward to indulging in your home spa ritual. Invest in quality products that enhance the experience.
DIY SPA Products for Ultimate Pampering
Whipping up your own luxurious bath and body products is a super fun way to customize your home spa experience. Here are some easy DIY recipes to try:
Relaxing Bath Salts
1 cup Epsom salts
10-15 drops of essential oils like lavender, eucalyptus, chamomile
Food coloring (optional)
Mix Epsom salts and essential oils together in a glass jar. Add a drop or two of food coloring for fun if desired. Add 1⁄4 cup to bath water. The magnesium in the salts will de-stress muscles.
Soothing Bath Bombs
1 cup baking soda
1⁄2 cup citric acid
1⁄2 cup cornstarch
1⁄2 cup Epsom salts
3 tsp olive oil
5-10 drops of essential oil
2 tsp water
Mix all dry ingredients first. Then add olive oil, essential oil, and water. Spray with a bit of witch hazel if the mixture won't hold together. Form into balls about 2 inches wide and allow them to dry fully before use. Drop in a bomb and watch it fizz while turning the bath water into a fun color.
Hydrating Bath Melts
1 cup coconut or shea butter
2 tbsp honey
10 drops of essential oil
Melt butter over low heat then remove from stove. Stir in honey and essential oil. Pour into silicone molds or an 8 x 8 pan. Freeze until solid, then pop out. Store in an airtight container. Drop 1-2 melts into warm bath water for super soft and nourished skin.
Detoxifying Body Scrub

1⁄2 cup sea salt or brown sugar
1⁄2 cup carrier oil like sweet almond, grapeseed, or olive oil
10 drops of essential oils
Mix salt and oil together until a paste forms. Add in essential oils and mix again thoroughly. Scoop a bit out during baths and gently scrub skin in circular motions before rinsing. Gets rid of dead cells and leaves skin silky smooth.
Get creative and make up your own signature spa product recipes too. Just be sure to patch-test new ingredients on your arm before full use. Making your own bath products can be a fun hobby.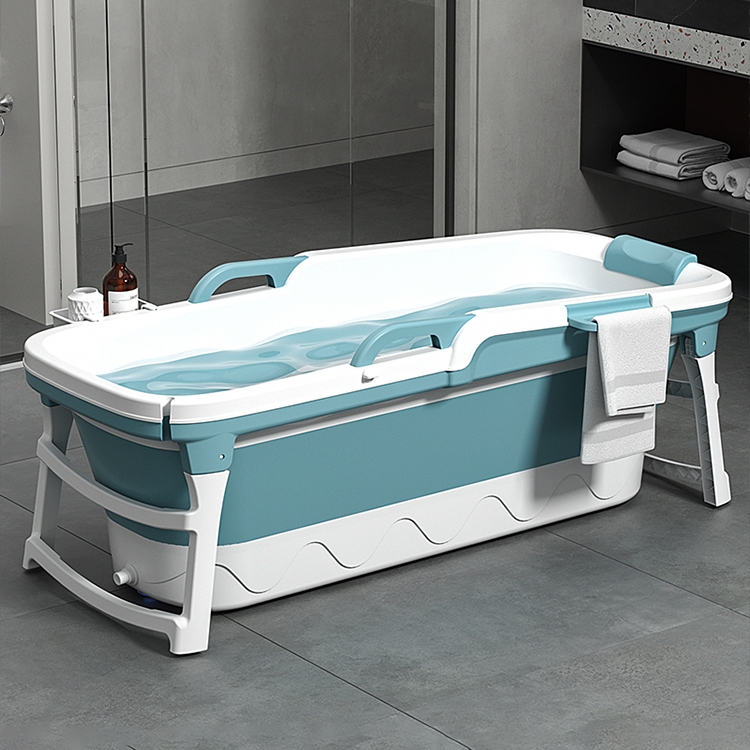 Additional Relaxation Enhancements
Beyond the tub itself, there are additional relaxation enhancements that can optimize your home spa experience:
Himalayan salt lamps – These emit a soft pink glow while purifying the air. The warm light is very serene.
Essential oil diffuser – Disperse calming aromas like lavender and eucalyptus into the air.
White noise machine – Provides soothing natural sounds like ocean waves, rainfall or forest noises.
Heated neck and shoulder wrap – Apply this massaging wrap after bathing to continue muscle therapy.
Cozy loungewear – Pull on a plush sweater and slipper socks to stay comfy and warm post-bath.
Magnesium body lotion – Boost absorption of magnesium through moisturizing.
Meditation/breathing apps – Use your phone to guide relaxing breathing exercises during soak time.
Bathtub caddy – Use this portable tray across your tub for holding drinks, books, etc.
Bath pillow – Support your head and neck while immersed in the tub.
Essential oil roller balls – Apply therapeutic oils like lavender onto pulse points.
Reusable face masks – Apply a nourishing mask while bathing to doubly pamper your skin.
Experiment with different tools and techniques until you find the ideal ambiance and products that work best for your ultimate spa-like experience.
Get Ready to Relax and Unwind
As you can see, it's easy to elevate your portable bathtub into a blissful home spa experience with the right ambiance, accessories and products. The next time you're seeking some relaxation, take a little time to prepare your special soak space.
Draw a warm bath, light some candles, put on calming music, grab a good book or magazine, and climb into your own personal sanctuary.
Let the power of hydrotherapy soothe your body and mind. Before you know it, all your worries will melt away!
Make a habit of taking time for self-care through the simple luxury of bathing. Your body and mental health will thank you.
Here are some additional tips for maximizing the relaxation potential of your home spa tub experience:
Set the mood – Dim the lights, play spa music, and light candles before your bath to start unwinding.
Make it tech-free – Silence phones and devices so you can fully unplug and be present.
Eye protection – Use a folded towel or eye pillow if bright ambient lighting can't be dimmed.
Watch the temp – Fill with hot water then ease yourself slowly to acclimate and avoid burning.
Hydrate – Sip water before, during, and after bathing to prevent dehydration from hot soaks.
Tub safety – Be careful getting in and out, don't soap down the tub floor, and avoid sleeping in the bath.
Have a robe/blanket ready – Quickly wrap up to stay warm post-bath when your body temp drops.
Moisturize after – Hydrate skin all over with a rich lotion before dressing to lock in moisture.
Wind down ritual – Stretch, meditate, or journal after your bath to ease into relaxation mode before bed.
Soak your cares away – Visualize stress leaving your body and let the water wash your worries down the drain.
With a few easy tips, you can optimize your portable tub into a relaxing oasis. Turn to your home spa haven whenever you need to unwind from a stressful day or recharge from a busy week.
Consistent soaking sessions will leave you feeling mentally refreshed and physically restored.
Here are some additional portable tub tips for safety and maintenance:
Check for leaks – Look for any punctures or holes in the tub that could leak and repair them.
Use a tub mat – This prevents slipping on the smooth bottom of the tub.
Watch water temp – Don't exceed the recommended maximum water temperature.
Clean after use – Rinse out soap residue and sanitize with white vinegar or bleach.
Proper storage – Deflate and store folded up in a clean, dry place when not in use.
Balance getting in/out – Hold onto secure objects and ease in and out slowly.
Avoid electrical devices – Don't use electronics like phones and TVs in the bath.
Keep covered when not in use – Drape a tarp or fitted cover over the empty tub to protect it.
Check pump regularly – Make sure the tub inflates fully and drains properly for each use.
Limit bath time – Don't fall asleep in the tub or soak longer than 30 minutes in hot water.
With some basic safety checks and cleaning, your portable spa tub can provide a soothing experience for many years to come!